Our Adventures and More ...
The Best Larch Hikes in Kananaskis Country, Alberta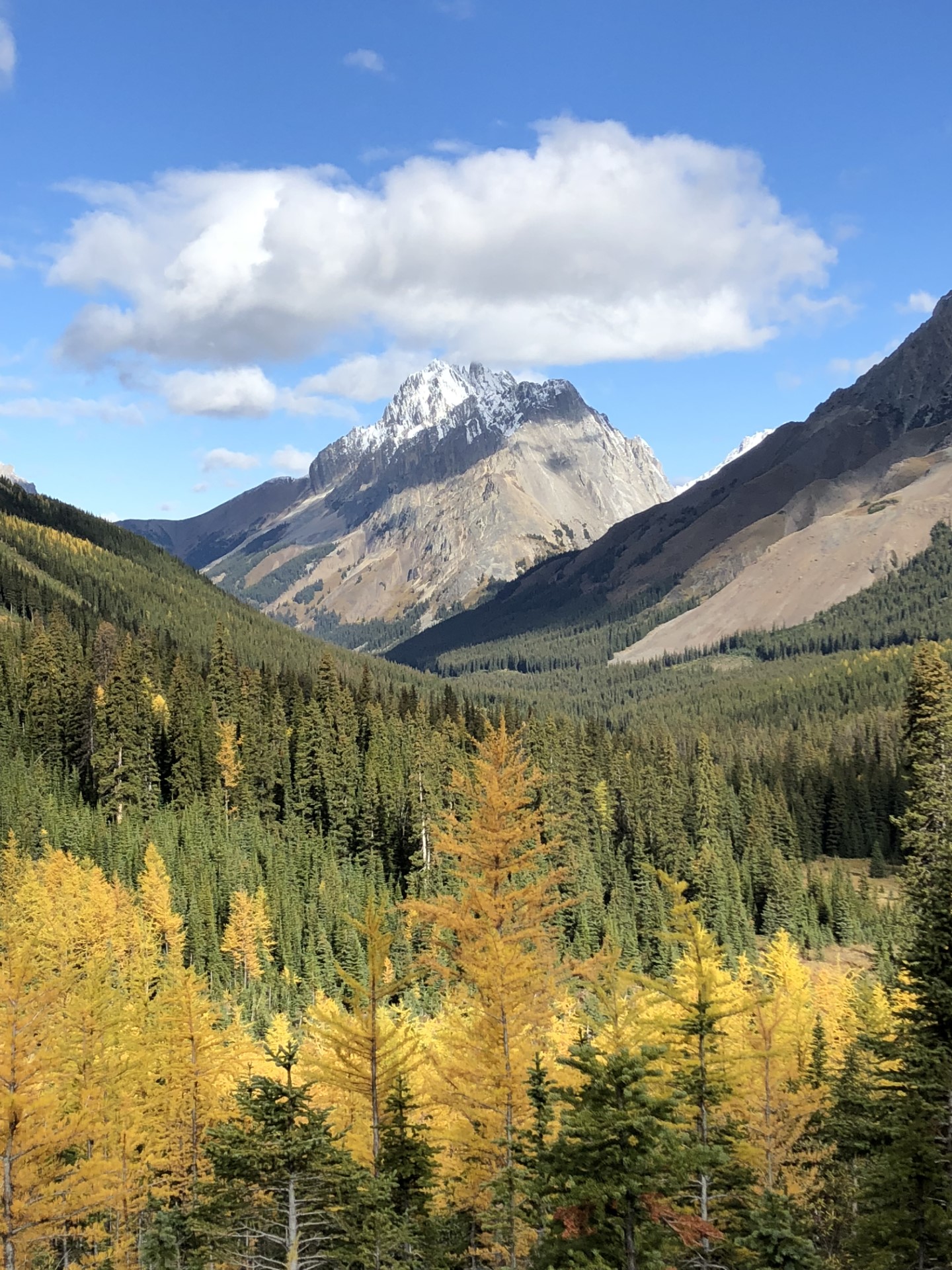 Welcome to the breathtaking Kananaskis Country! A picturesque region nestled in the Canadian Rocky Mountains, renowned for its natural beauty and diverse hiking trails. With autumn here, the golden hues of the larch trees grace the landscape. It creates a magical display that captivates every adventurer's heart.
In this blog, we will delve into the best larch hikes Kananaskis Country has to offer; an unforgettable experience surrounded by nature's most stunning colors.
Pocaterra Ridge:
One of the top larch hikes in Kananaskis Country, Pocaterra Ridge offers stunning views of the golden larches. Set against a backdrop of majestic mountains, ascend along the Pocaterra Cirque Trail, witnessing nature's artwork unfolding before your eyes. Upon reaching the ridge, a panorama of alpine beauty awaits, rewarding you with an awe-inspiring view that captures the essence of fall.
The golden larches aren't the only thing to see on this trail, Bighorn Sheep are often spotted as they move through the area.
Chester Lake:
Escape into a world of captivating beauty on the Chester Lake trail. The golden larch trees dance amidst the alpine wilderness. As you make your way up through the dense forest, the vibrant colors of the larches will guide you towards a serene alpine lake. Immerse yourself in the peaceful spectacle, surrounded by nature's own masterpiece.
Trek past the lake and you'll be greeted by an additional feature of this hike, the Elephant Rocks! Another natural masterpiece not to be overlooked.
Ptarmigan Cirque:
Prepare to be enchanted by the vibrant golden hues of Ptarmigan Cirque's larch forest. This trail offers an immersive experience through a picturesque valley which leads to an open amphitheater filled with larch trees. Once you are in the amphitheater, soak in panoramic views of the surrounding mountains and valleys. Nature unveils its fall palette right in front of you.
Arethusa Cirque:
Immerse yourself in the tranquility of Arethusa Cirque. This is a hidden gem in Kananaskis Country boasting stunning larch displays. As you walk through the forest, be sure to listen for running water, as there is a hidden waterfall located on your left. When you break through the forest trees, you will meander through a picturesque valley where the larches gracefully punctuate the landscape. The rewards of this hike are unparalleled. You will witness the golden splendor that transforms the region into a fairytale haven.
As autumn unveils its vibrant colors, Kananaskis Country offers nature enthusiasts a once-in-a-lifetime opportunity to explore the beauty of larch trees to their fullest. Pocaterra Ridge, Chester Lake, Ptarmigan Cirque, and Arethusa Cirque are just a few of the remarkable trails waiting for you to discover.
Whether you're a seasoned hiker, or a nature lover seeking serenity, these larch hikes in Kananaskis Country guarantee a mesmerizing experience. So, lace up your hiking boots, grab your camera, and get ready to be immersed in nature's most captivating display.
Looking for more to do to experience the area even more?
Check out our Adventure Hub! Experience the mountains on horseback or take in a birds eye view on a Heli Tour. There's no bad way to experience the Canadian Rocky Mountains.